James Codney is a character in Chilly's Crew.
Appearance
Edit
James is a light tan collie with blue eyes. He has brown on his face, and body. He looks like a Girl, but his twin sister is. And he is a boy..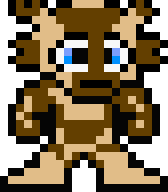 Personality
Edit
James is not normal. He loves to eat, he is not in a football team, he is socially awkward, and yeah. But he is kind and sweet.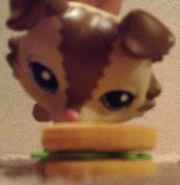 Relations
Edit
James has a twin sister named Jessica who they don't have a good connection, but they still like eachother. They're mother and father are not to be seen but they live on their own in their mom's and dad's house.
James is in love with Angela right now but they MAY break up.
James and Jessica are identical, but are different gender, and James is right-handed while Jessica is left-handed.
Acting as
Edit
Acts as James Smith in LPS: Popularity School.